Rekeying locks
09/10/2013
Back To Blog
There is plenty of excitement and anticipation as you move into a new home or office space. However, it's a good idea to tread with caution as the security aspect cannot be neglected at any point. Once you receive the keys to the new premises, there are two things you could possibly do. The first is to change all the locks in the exterior or get a locksmith to rekey them. Locksmith Placentia recommends the latter as it is more economical, less time consuming and serves the purpose well.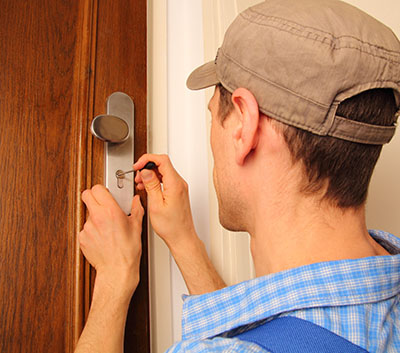 Available 24/7. Fast response. Great locksmith service.

The rekeying process begins with altering the tumblers in a lock cylinder to a different size. A local locksmith would ideally follow the below procedure:
* Unlock the door and remove the door knob using a sharp wire tool.
* Remove the lock cylinder and the retainer ring. Use a specialized tool to take out the cylinder plug. This requires a certain degree of expertise as the pins and springs shouldn't jump out from the cylinder.
* The old pins can be discarded. Place the new key and the color codes on the manual/instruction sheet should match the newly colored pins. Next it needs to be put back into the cylinder and the lock needs to be reassembled the same way it was open.
* Lock rekey techniques may vary with different models and home owners may also have different reasons to do the same. One reason could be to maintain uniform keys for all exterior locks as carrying a bunch of keys all the time is not very convenient. In such a case, one exterior key should be different as it is easy to rekey one door than all doors in case of an emergency lockout.
Rekeying may be a cost effective measure but if you're looking at rekeying the entire house, it may well turn out to be more expensive than buying new locks.